Our production equipment is deployed in specialised trade-specific workshops.
Manufacturing of electronic circuit boards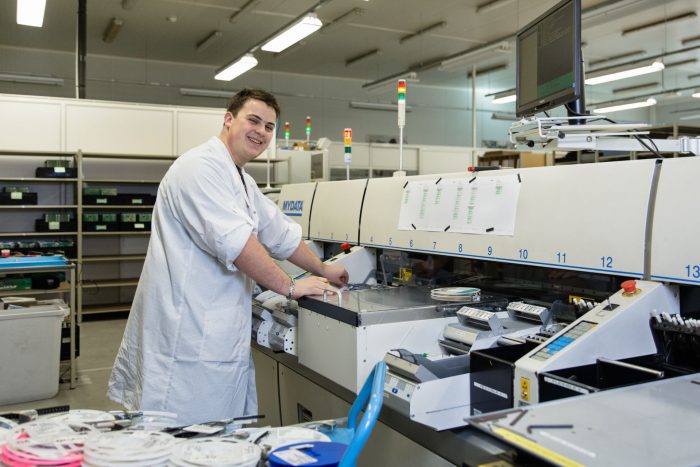 We have multi-purpose SMD production liens for small and medium sized production runs based on DEK, MYDATA/VI. We routinely fit 0201 components and have machinery with the capacity to use 01005 components.
This workshop is supplemented by traditional multi-disciplinary assembly lines in terms of skills on multi-function boards (controls/power).
Our test resources combine IN-SITU TESTING technology with BOUNDARY SCAN tests (SPEA / JTAG Technologies).
Manufacture of wire and cable harnesses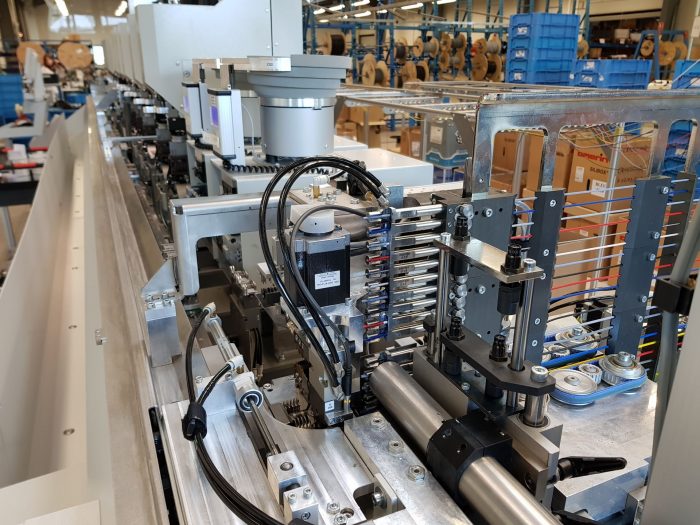 We have automated production equipment to manufacture your wires and cables.
Our machinery is based on KOMAX equipment
ZETA 633L for wire feeds (black and white marking)
KAPPA 350 for cable feeds (black and white marking)
BT 188 T for semi-automatic wire twisting (4 wires 3m)
COSMIC 48RX for semi-automatic stripping of coaxial cables.
HORIZON TEST BED
We also have several "standalone" presses and related equipment
Fine sheet metal machining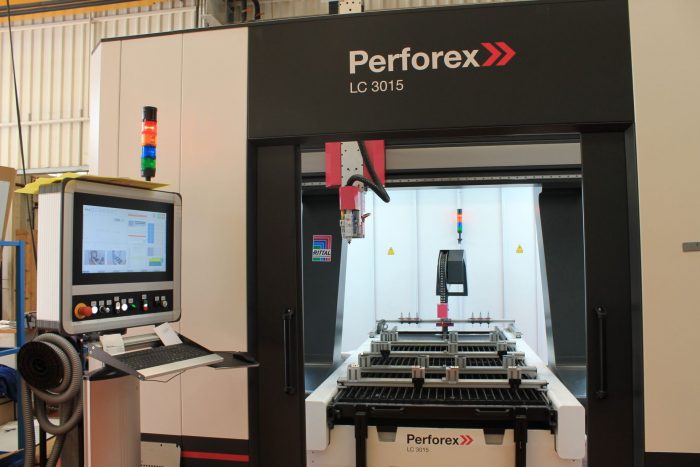 To optimise lead times, we offer "in-situ" machining of boxes, cabinets and fine sheet metal for some product ranges.
We machine steel, stainless steel and also aluminium to some extent.
Our integrated 5-axis laser cutting system is directly controllable by our CAD under certain conditions as part of the Industry 4.0 approach.
Robustification of boards and modules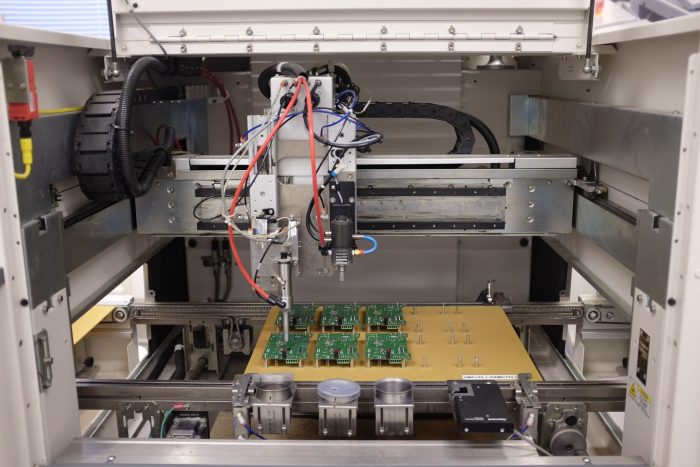 We offer the possibility to make your electronic boards and modules (or any other control assembly) more resistant to harsh environments. We offer two treatment families:
Two-component resin potting
Spot varnishing (applied by robot by spray, casting or mixed)
Hubs dedicated to finished assemblies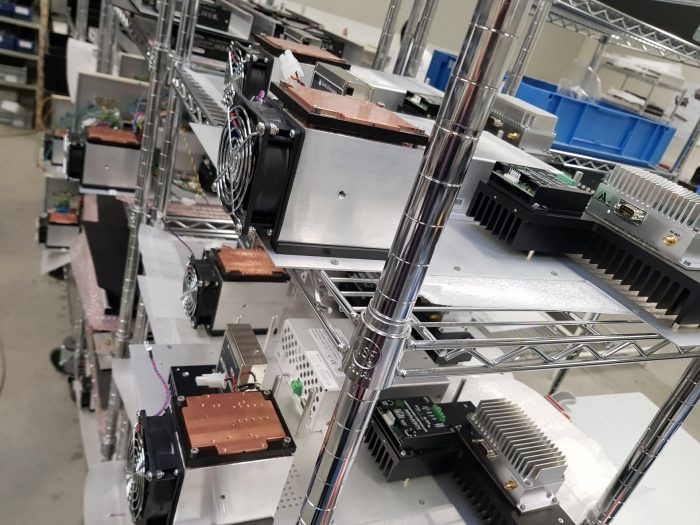 Our finished product assembly zones are organised by equipment profile. Each product for each customer is the subject of differentiated analysis with regard to specific product features and market size.
Our main production equipment is controlled using the Industry 4.0 smart factory principle by interconnecting our CAD systems to the production tool.